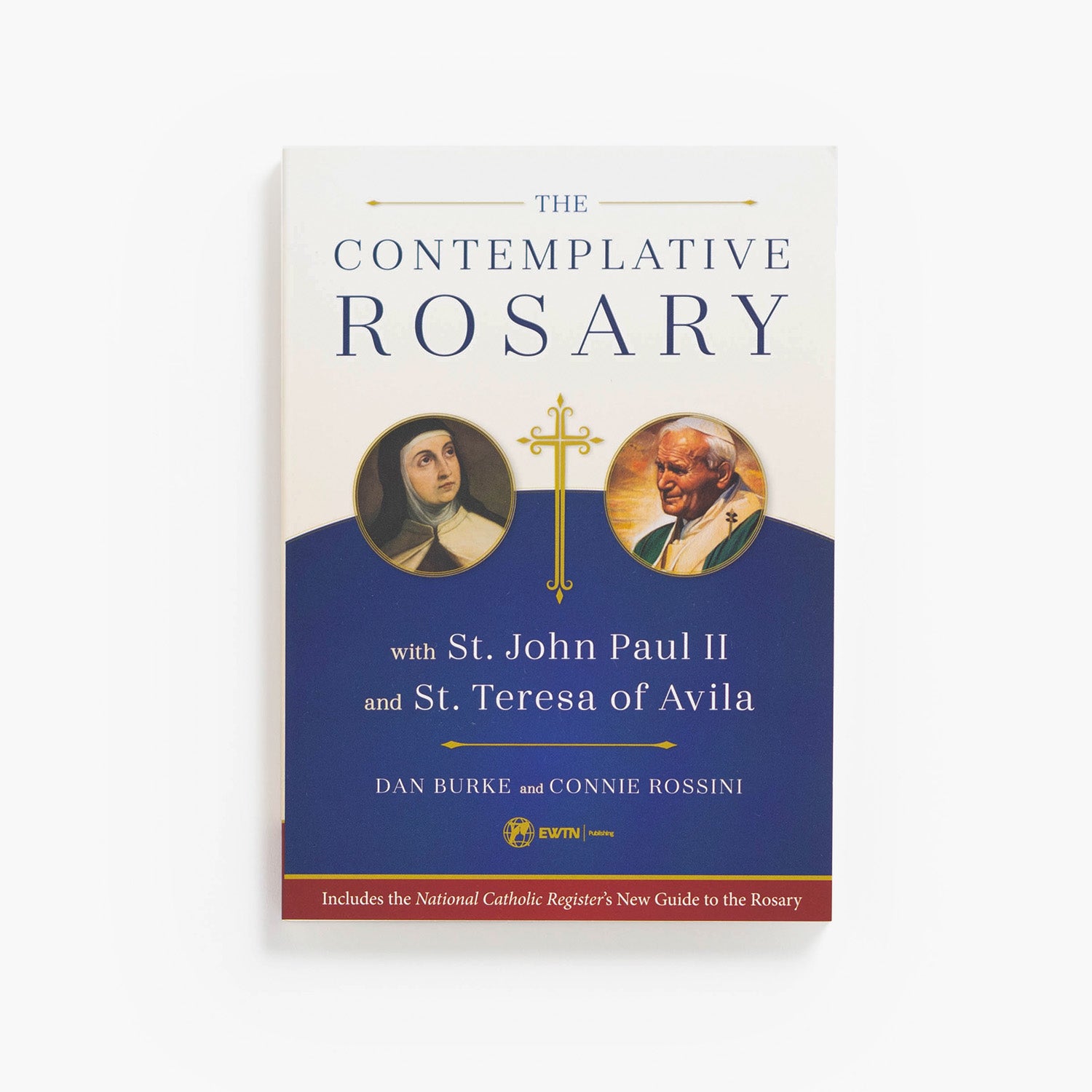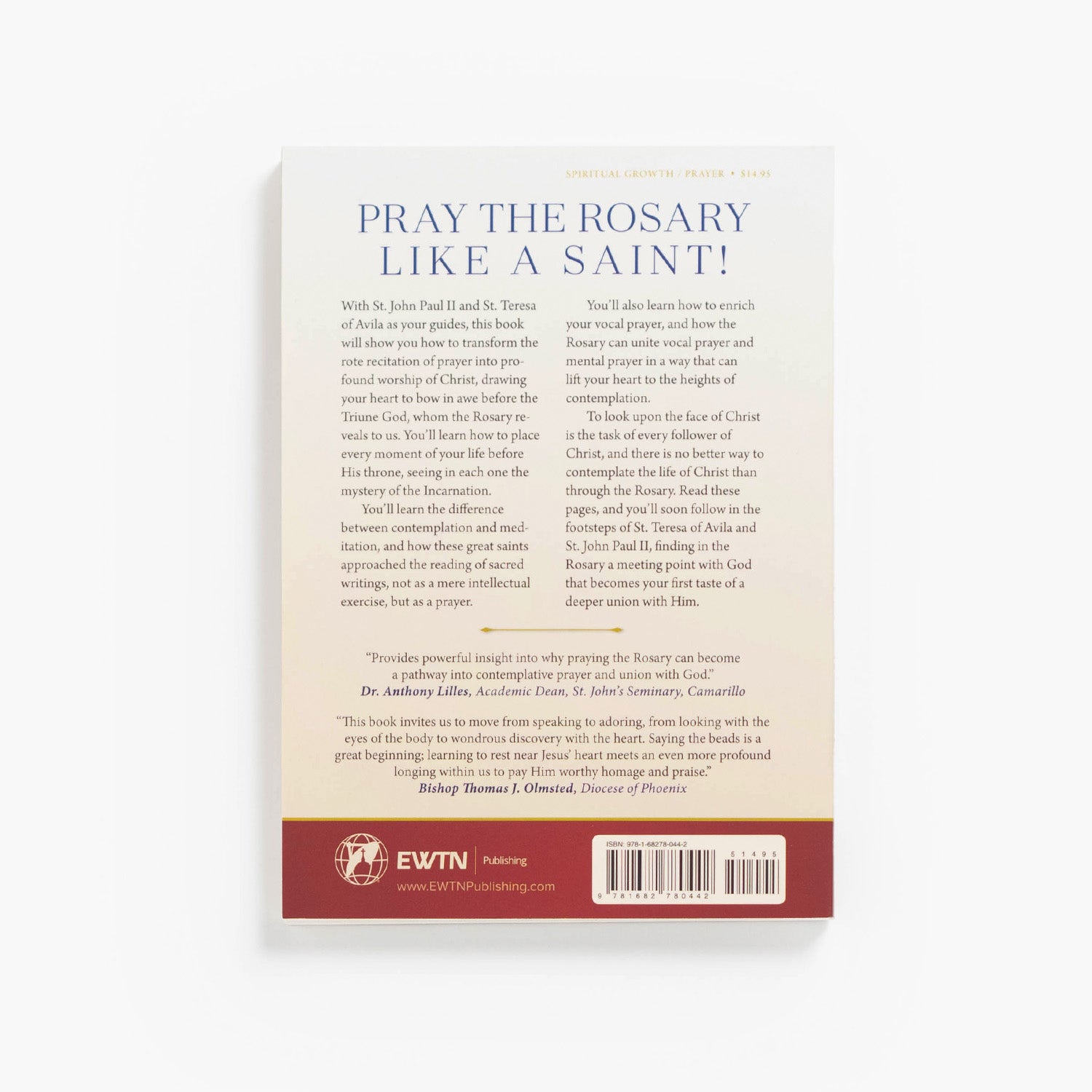 The Contemplative Rosary with St. John Paul II and St. Teresa of Avila
Want to get more out of praying the Rosary?
St. John Paul II recommended a method for everyone that's become known as the "Contemplative Rosary." It's based on the teachings of St. Teresa of Avila, and it's a helpful way to connect the words you say with the thoughts you think while you're praying.
This book walks you through the "contemplative method" of praying the Rosary. 
It provides points for you to reflect on during each decade, so you don't get distracted. It also lists the "fruit" of each mystery, so you can use the Rosary as a way to grow in virtue.
Plus, as a visual aid for your contemplation, you can look at full-color illustrations of classical paintings, depicting the lives of Jesus and Mary.
If you feel like you're just going through the motions with the Rosary, read this book to discover how to take your prayer to a much deeper level.
Shipping
Yes, we ship all over the world. Shipping costs will apply, and will be added at checkout. We run discounts and promotions all year, so stay tuned for exclusive deals.
It depends on where you are. Orders processed here will take 5-7 business days to arrive. Overseas deliveries can take anywhere from 7-16 days. Delivery details will be provided in your confirmation email.
Other
You can contact us through our contact page! We will be happy to assist you.