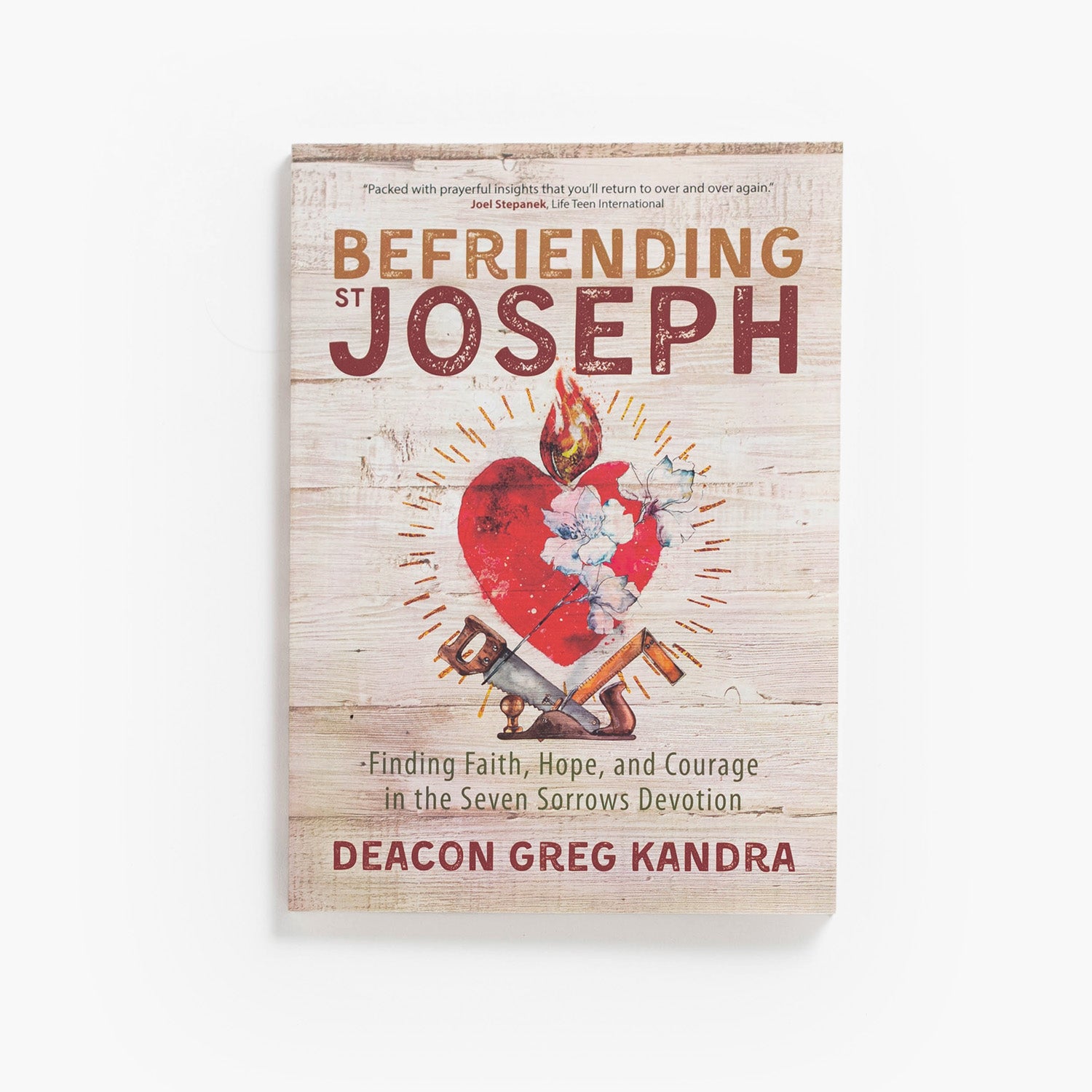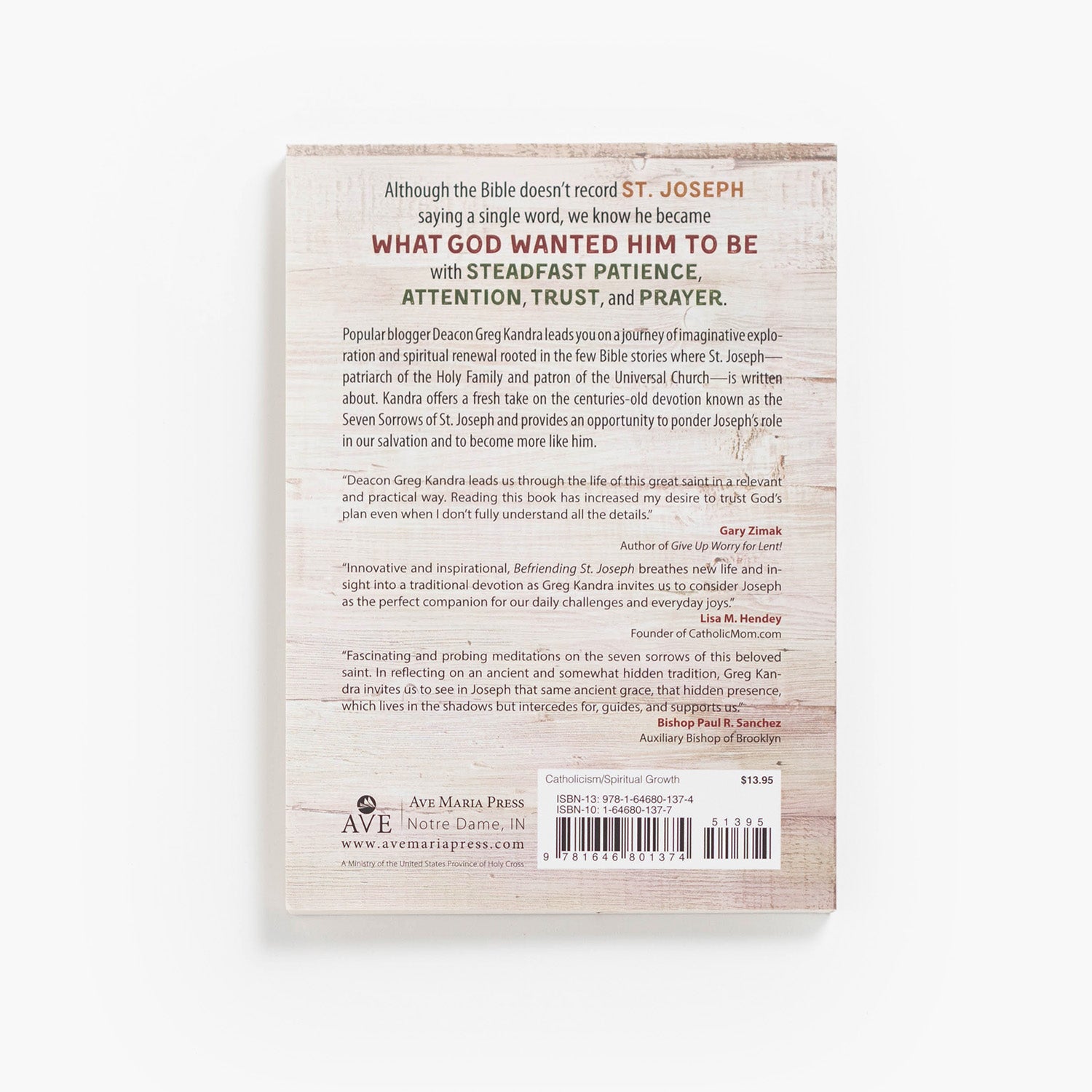 Befriending St. Joseph: Finding Faith, Hope, and Courage in the Seven Sorrows Devotion
After Pope Francis declared 2020 the year of St. Joseph, interest in the patriarch of the Holy Family and patron of the Universal Church was heightened worldwide.
In Befriending St. Joseph, popular blogger Deacon Greg Kandra leads you on a journey of imaginative exploration and spiritual renewal rooted in the few Bible stories where Joseph is written about. This book offers a fresh take on the centuries-old devotion known as the Seven Sorrows of St. Joseph and provides an opportunity to ponder Joseph's role in our salvation and to become more like him.
Although the Bible doesn't record St. Joseph saying a single word, we know he became what God wanted him to be with patience, attention, trust, and prayer. The biblical account of Jesus's life shows us that St. Joseph had faith in times of uncertainty and courage in times of danger. Kandra shows us Joseph as a gentle man, pure of heart, trusting in God, and a role model for those who feel unworthy or unready.
Through guided reflections, Kandra helps you imagine what life may have been like for Joseph, Mary, and Jesus and offers guidance to help you better navigate your own life, with particular attention to trust, purity of heart, courage, and persistence in faith. Kandra invites you to:
trust the mystery of God when life seems shattered;

persist in caring for those you love, guide, and protect;

be courageous and compassionate in the face of suffering;

find strength to comfort others;

attend to those on the margins;

pray for the grace of endurance; and

expect to find Christ in unexpected places.
Each chapter of Befriending St. Joseph includes a scriptural verse about Joseph that lies at the heart of the devotion, original prayers by Kandra, and questions for self-reflection, journaling, or faith sharing. The appendixes include additional prayers to St. Joseph and an adaption of the Seven Sorrows devotion for group prayer.
Shipping
Yes, we ship all over the world. Shipping costs will apply, and will be added at checkout. We run discounts and promotions all year, so stay tuned for exclusive deals.
It depends on where you are. Orders processed here will take 5-7 business days to arrive. Overseas deliveries can take anywhere from 7-16 days. Delivery details will be provided in your confirmation email.
Other
You can contact us through our contact page! We will be happy to assist you.