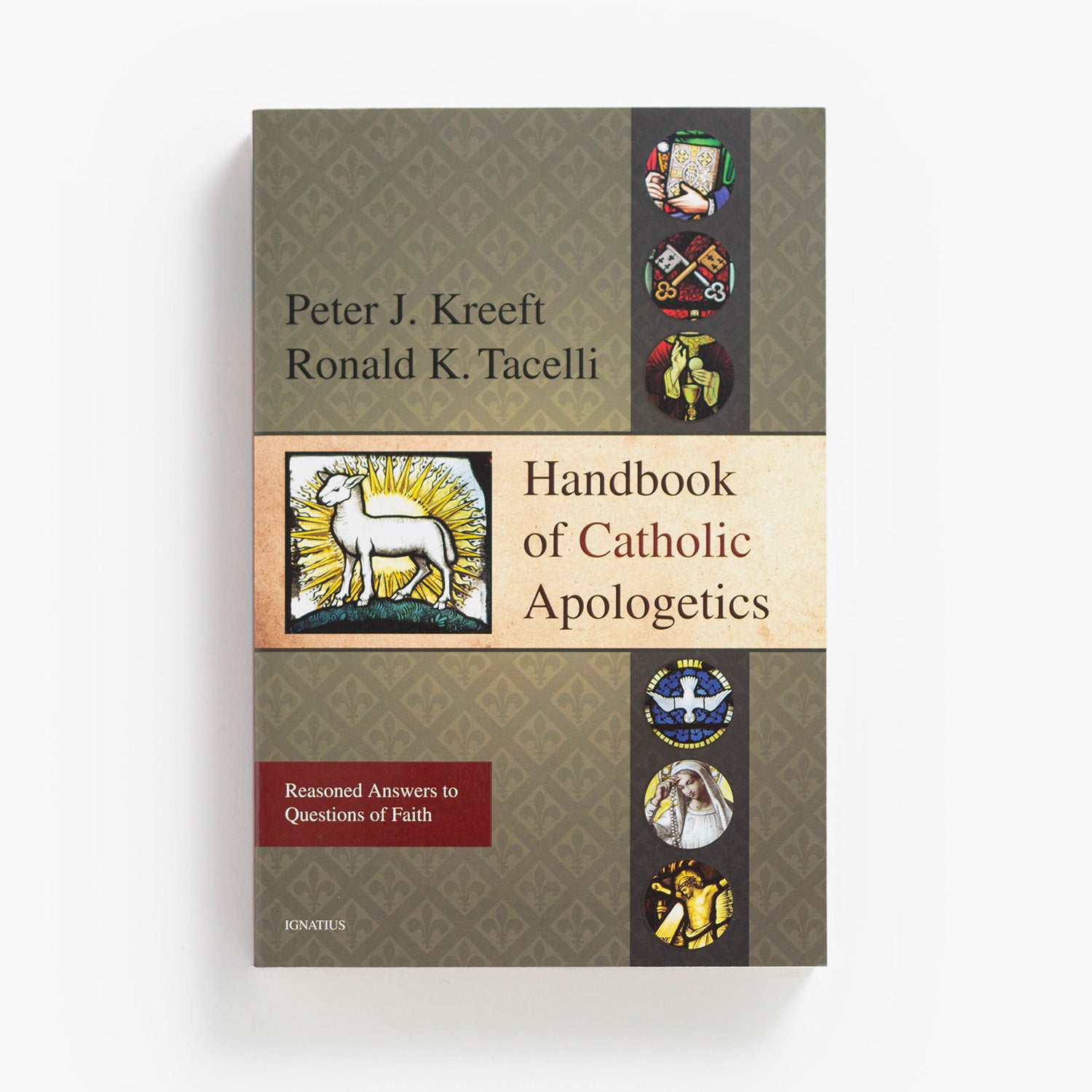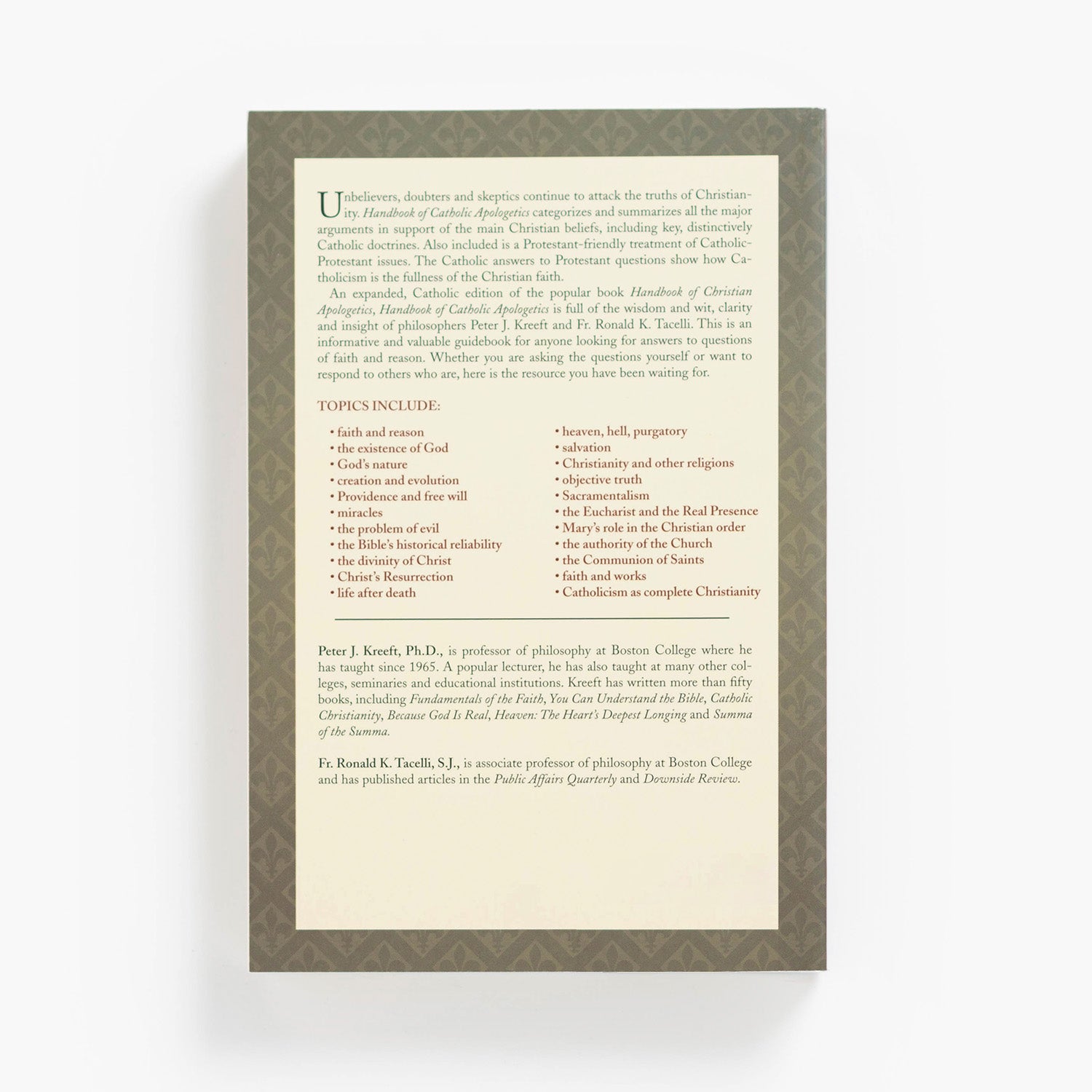 Handbook of Catholic Apologetics: Reasoned Answers to Questions of Faith
If you want a book that covers and summarizes all the major arguments in support of Christian beliefs, "Handbook of Catholic Apologetics" is the one for you. It's full of wisdom, wit, clarity and insight from philosophers Peter Kreeft and Ronald Tacelli. It covers a whole range of topics from the existence of God to whether Jesus really rose from the dead to what makes Christianity different from other religions. So whether you're asking those questions about faith and reason, or want to respond to others who are, you'll find this book a valuable reference.
Shipping
Yes, we ship all over the world. Shipping costs will apply, and will be added at checkout. We run discounts and promotions all year, so stay tuned for exclusive deals.
It depends on where you are. Orders processed here will take 5-7 business days to arrive. Overseas deliveries can take anywhere from 7-16 days. Delivery details will be provided in your confirmation email.
Other
You can contact us through our contact page! We will be happy to assist you.